"Music is the language of the soul, dance is the language of the body. Body and soul, music and dance conceive an instrument of expression through which the spirit communicates." ~ Maestro Hector Zaraspe
Audition for Illumination
Auditions for Illumination are once yearly. We accept dancers ranging in age from 6 years to adult with a variant in technical levels. Enjoy the professionalism, atmosphere and facilities that are available to IDC Company members.
Audition Info
Illumination Performances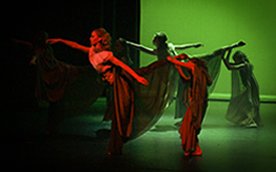 Be a part of dreams becoming reality! Illumination Dance Company is an amazing experience where stagehands, musicians, and dancers come together in a common goal to present professional, breath-taking performances that provide opportunities and enrich lives. IDC produces 3 back to back performances yearly in early January. IDC members and patrons enjoy our well loved themed productions with full stage and tech rehearsals as well as promotional performances throughout the season.
Performance Info
Performing Arts Scholarships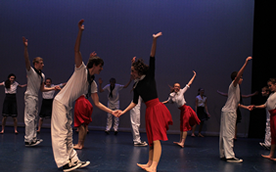 By supporting Illumination Dance Company as a member or as a patron, you are a part of raising funds for performing arts scholarships for grades K-12 in Clark County. Each ticket to the show is 100% allocated to fund the IDC experience as well as performing arts scholarships. We are currently helping our Sponsor Swell Events to fund many performing arts scholarships for young performers in our community.
Learn More